Madison West Jewellers Identity
Branding
,
Design
,
Packaging
,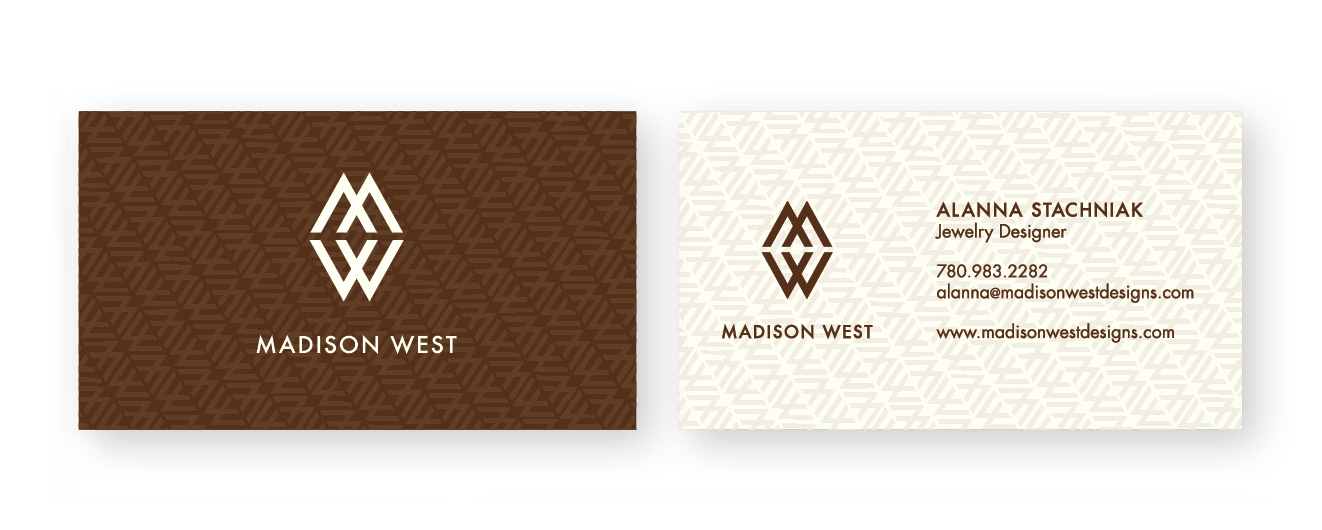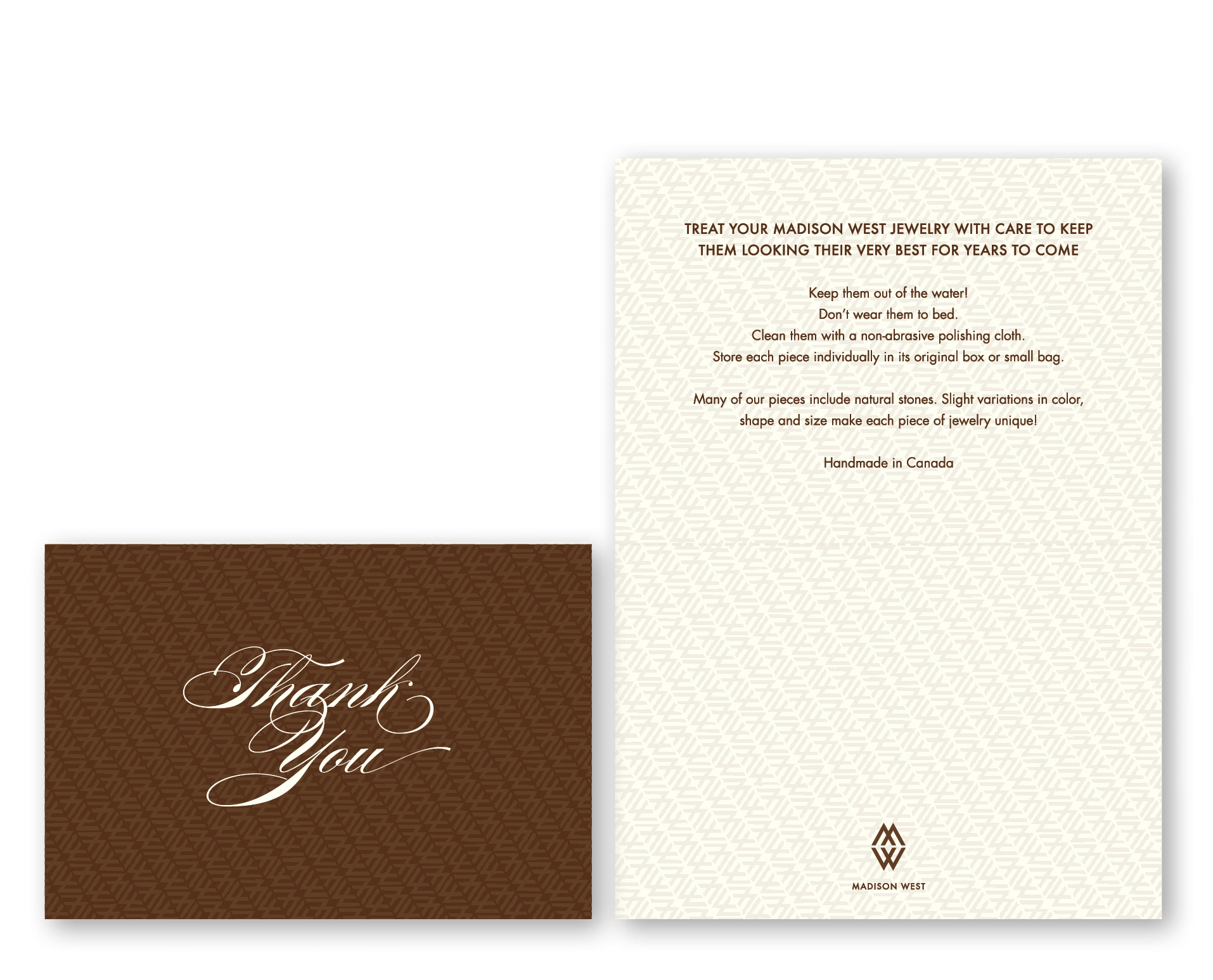 We were introduced to a lovely woman by the name of Alanna, who was starting her own line of handmade jewelry, and needed some help designing an corporate identity.  Being a start-up, she didn't have a very big budget for printing and packaging, but still felt that quality printing and lovely packaging was important. We worked with a Print it Solutions to find the most cost effective way to fit everything on one press sheet, to give her the biggest bang for her buck. 
In this way, we were able to dress up off-the shelf pearlescent pink boxes with her custom printed hang tags to give it a custom feel. Business cards, price tags and and thank you notes rounded out the stationery system for promoting her new business.
This project was loads of fun, partially because the client was absolutely wonderful to work with, but also, largely in part because it was  a fun challenge!